RAEKWONDERING LOST 1 & 2 / ACEYALONE IN THE WILDERNESS (DJB4506)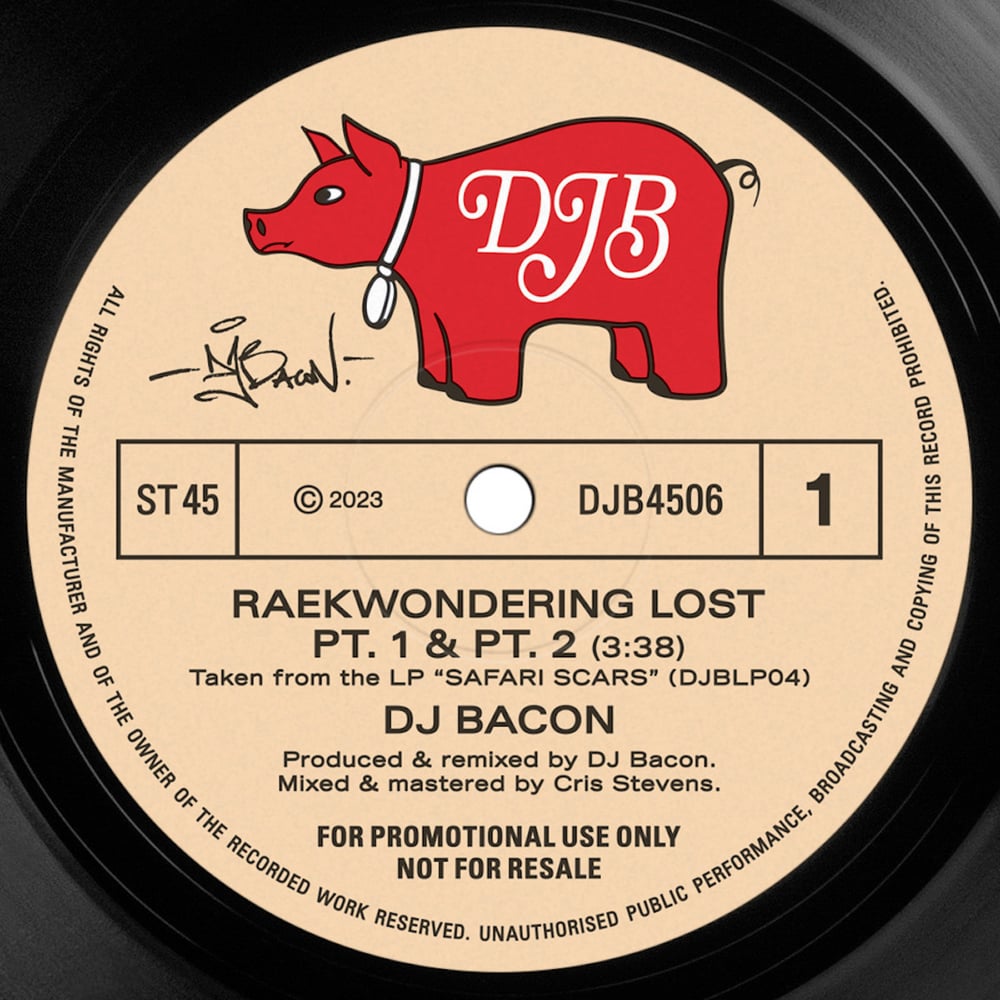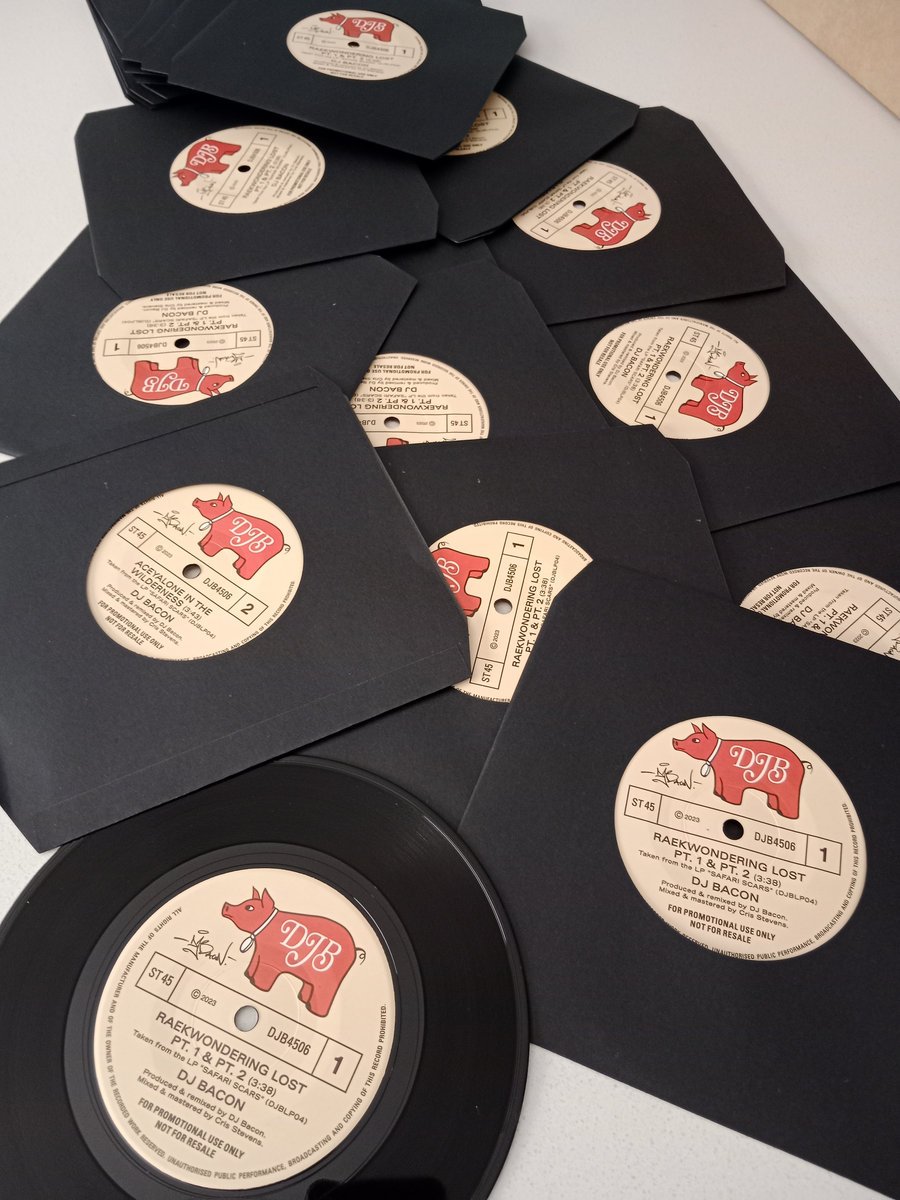 COMES WITH FREE BONUS 7 INCH SLIPMAT AND STICKER
Afro / Rap fusion at its finest.
Safari Scars is a theme and a concept - a fresh recreation breathing new life into classic rap and afro groove - pushing a new sub genre into 2023 and beyond.
These tracks will please the groove based dance floor lovers and the hard hip hop heads in equal measure. Two of raps biggest heroes from the 90s bless these authentic Afro grooves powerfully.
This is some underground shit - not some safe played out DJ edit
About the wax...
Black 7 inch small hole first edition vinyl with label art as above. Plain black paper sleeve.
Super high quality vinyl pressing from a new manufacturer. Check the pics.
This release comes with a bonus slipmat and small sticker. 1 sticker and 1 mat per record.