GO-GO SPECIAL (DJB4508)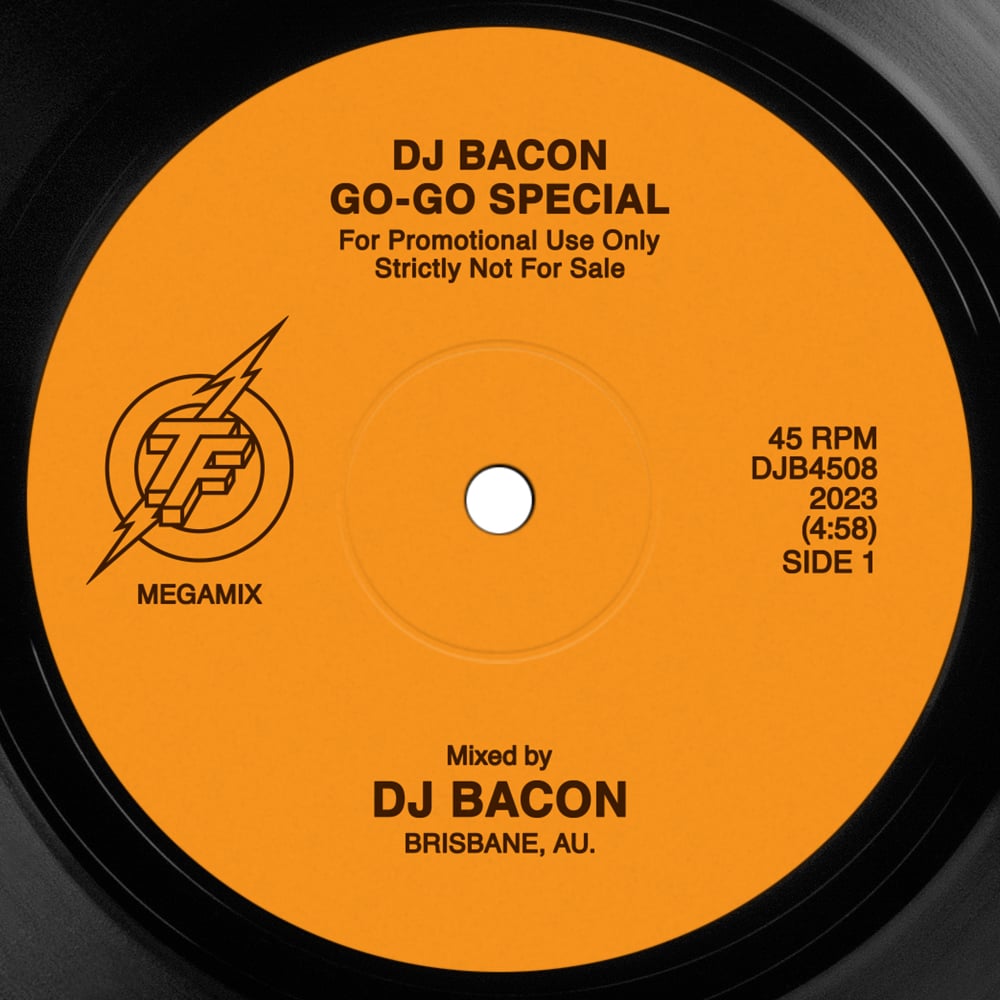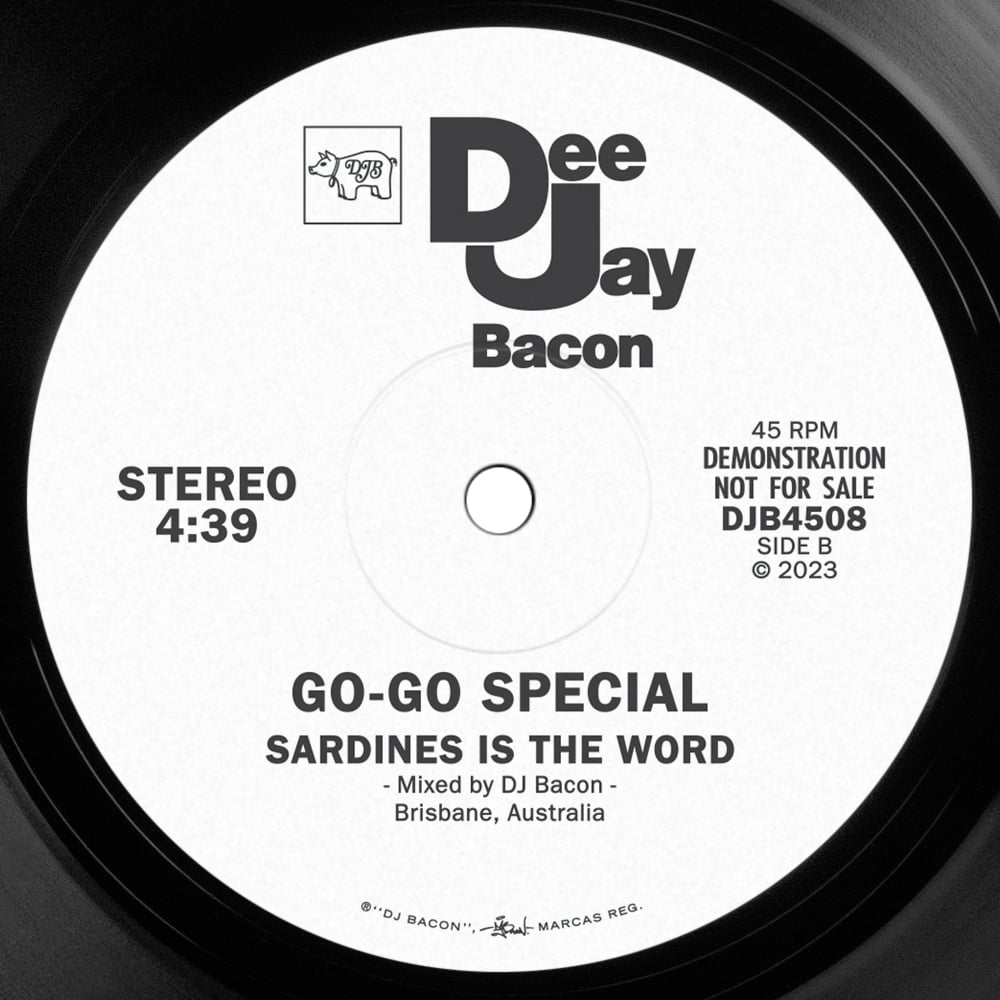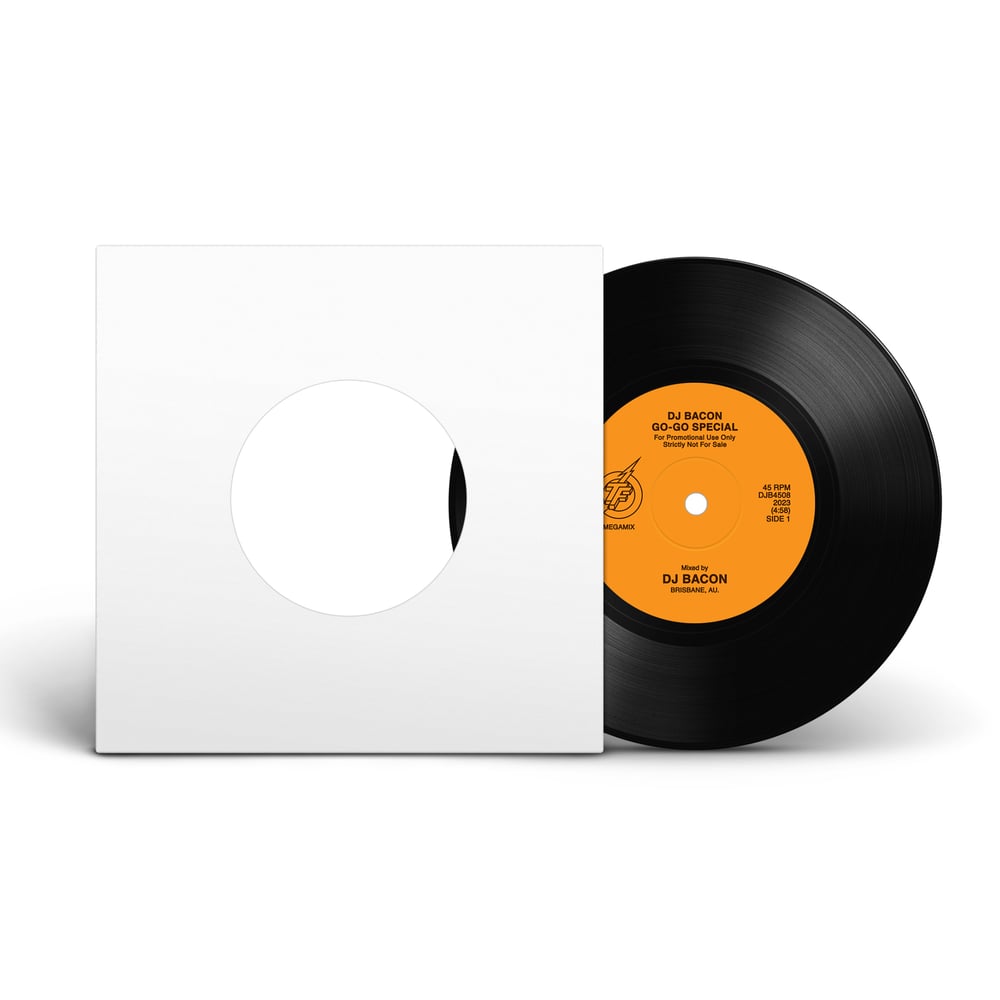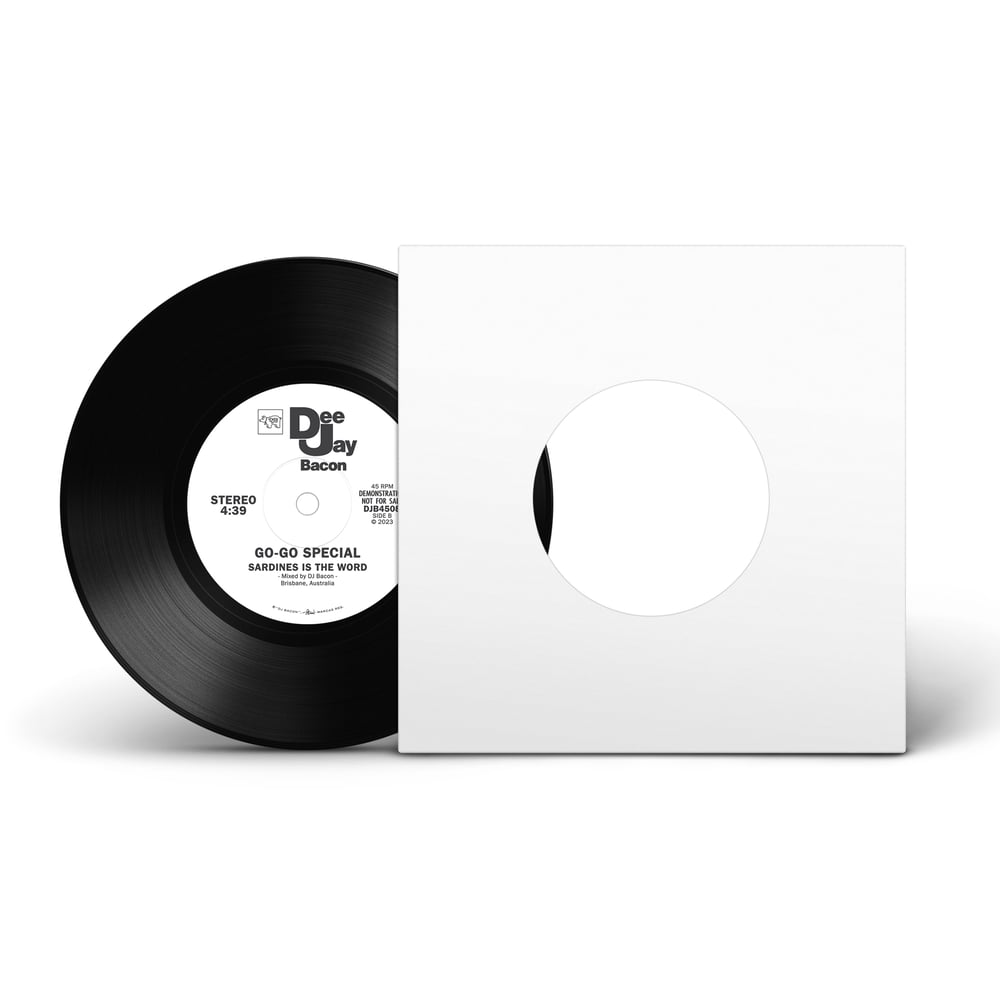 Welcome to djbacon.com.au Thanks for dropping in.
For my record buying friends outside of Australia you'll be pleased to know I don't need to charge VAT, GST and other taxes here. Bandcamp has made these compulsory. Also no middle man fees - so cheaper vinyl.
Here you will find UNCUT BACON at the best possible price. New payment options, reduced shipping rates and new products are here too.
The "GO-GO SPECIAL" 7 Inch vinyl is here EXCLUSIVELY for pre order! Usual outlets later. No other pre sales. Thanks for all the enquiries already about this record, I'm glad everyone is excited for this.
THIS IS A VINYL PRE ORDER - SHIPPING FEBRUARY 2024 .
Vinyl is only $19AU each! I will continue to do great prices and specials here.
This space will evolve with rare vinyl, art gallery, test pressings and DJ treats. I'll be updating digital purchases, merchandise and more in the coming weeks.
RIGHTO ...... BUT WHATS ON THE WAX MATE?
SIDE A IS A DENSE MEGAMIX OF THE HEAVIEST HITS FROM THE FUNK GO-GO CREW TROUBLE FUNK!! THIS IS A JAM!! MAYBE THE FUNKIEST JAM I'VE EVER ASSEMBLED?
SIDE B IS AN EDIT / MEDLEY OF THE JUNK YARD BAND HITS "THE WORD & SARDINES" - I'VE ADDED THAT 808 BOOM, QUANTIZED, ADDED AN ACCA INTRO AND STITCHED THE BEST OF THE TWO TRACKS TOGETHER.
This release is a celebration of incredible funk!
Much respect to Trouble Funk and Junk Yard Band.
Please support these artists directly and often.
Shoutout to all the DJs still smokin' on the go-go scene.
This is a limited not for profit promo release.
Any funds raised are directed strictly back into the funk.
I HAVE AN INTRODUCTORY WEBSITE OFFER. FREE SHIPPING ON ORDERS OVER $120 WORLDWIDE. USE CODE IN BANNER AT CHECKOUT.
DIGITAL DOWNLOAD IS ONLY $1 AU on my bandcamp page - no code required - no vinyl purchase required - no free download even if you buy the wax - just $1 for everyone. Assemble your crew.
Digital download is ONLY at
https://therealdjbacon.bandcamp.com
Many Thanks for the continued support.
- DJ Bacon -