A HIP HOP LOVERS AFRICAN SAFARI - LP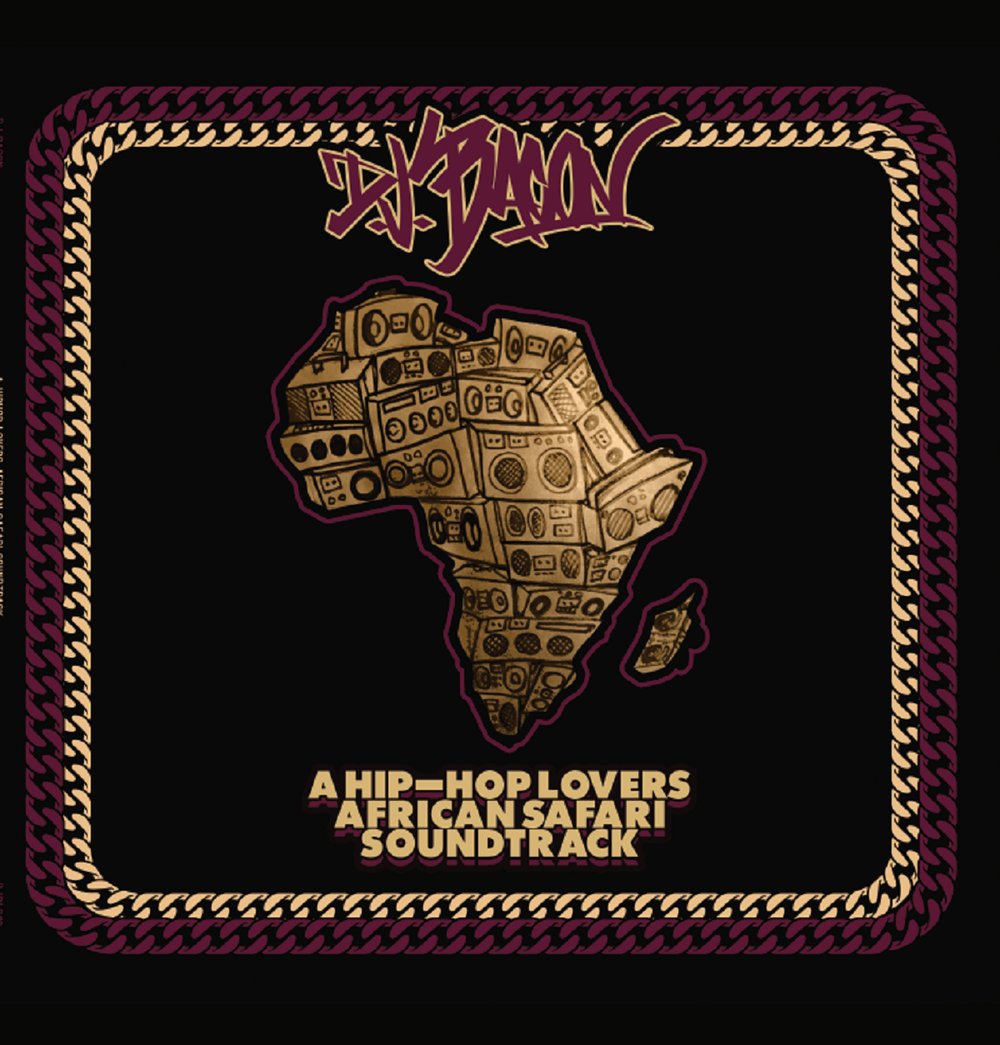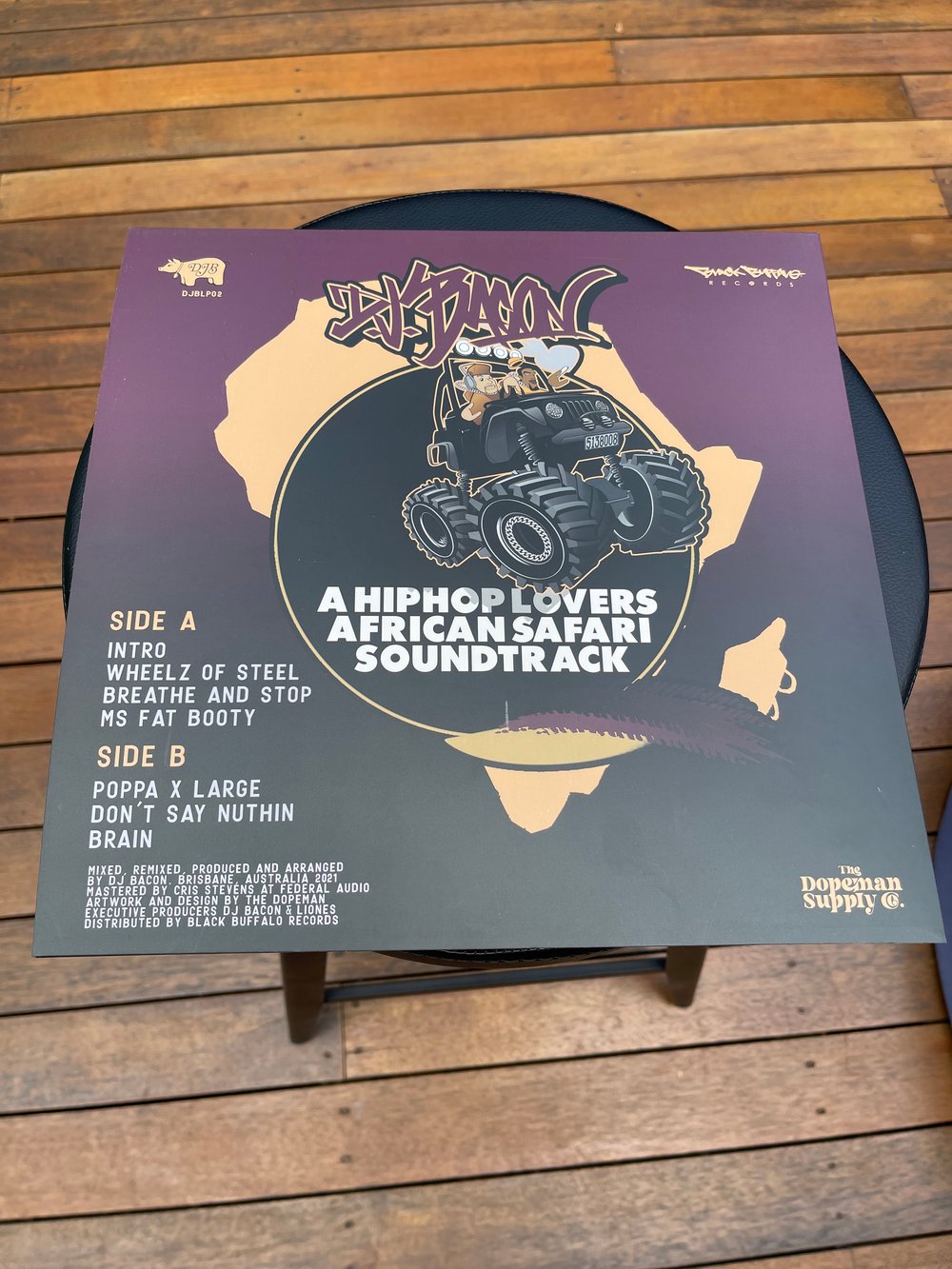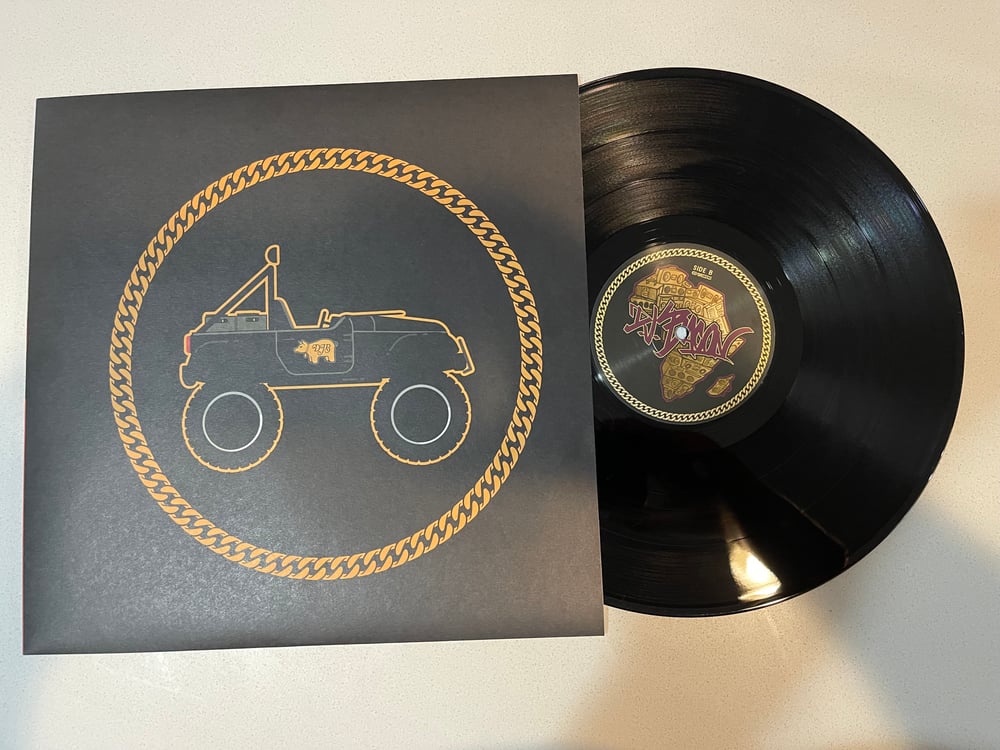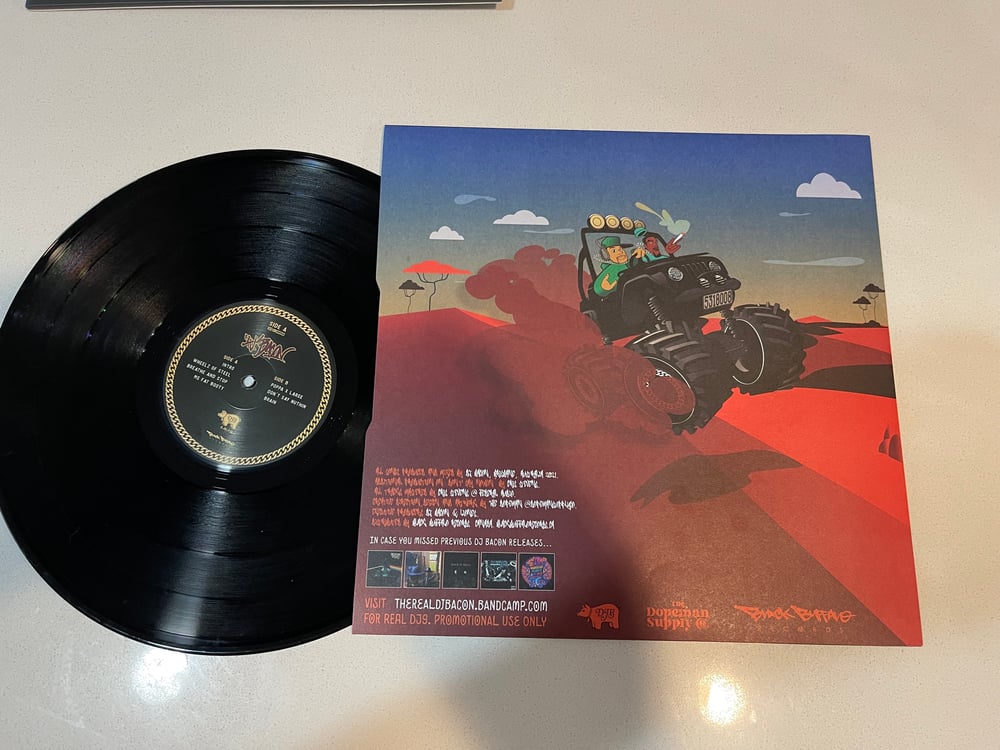 This 180gram deluxe vinyl LP is Mastered for vinyl on vintage analog gear by Cris Stevens.
This is a remix album, containing 6 remixes by DJ Bacon - all with an Afro flavour sampled from rare 70's African grooves. 90's hip hop accapelas are added to a dense soundbed of golden era production to give new light to classic raps by artists such as Outkast, Q tip, Mos Def, Kool Keith, The Roots, Jungle Brothers and more.
Artwork by Melbourne artist Dopeman.
Comes with full picture outer AND inner sleeves and full colour labels.
First edition DJ Bacon release, limited edition of 300 copies.
Shipping from Australia 2-4 weeks to some countries